WKNC announces lineup for Double Barrel Benefit 14
Submitted by

Jamie Lynn Gilbert

on Mon, 01/23/2017 - 4:12pm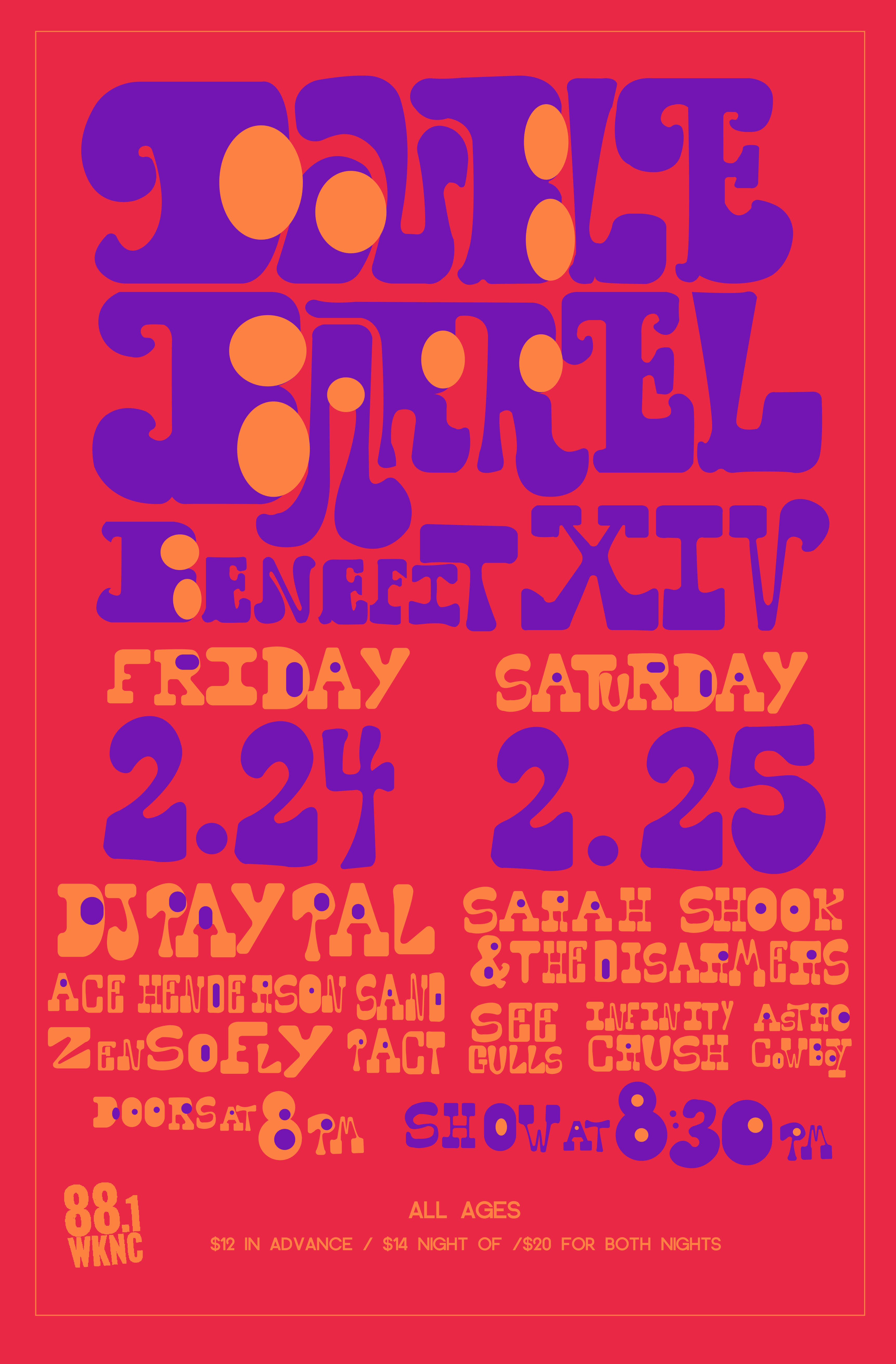 WKNC 88.1 FM will hold its 14th annual Double Barrel Benefit concert Friday, Feb. 24 and Saturday, Feb. 25 at Kings in Raleigh. 
Footwork producer DJ Paypal, a North Carolina native who now lives in Berlin, will headline Friday night of the series. Raleigh hip-hop artists Ace Henderson and ZenSoFly will open the show with electronic duo Sand Pact.
Saturday's headliner is Sarah Shook & The Disarmers, "a country band with a sneer, a bite, and no apologies" from Chapel Hill. Indie rock support comes from Raleigh's See Gulls along with Infinity Crush and Astro Cowboy, both out of Wilmington.
"We've been secretly planning Double Barrel for months, so it is exciting to finally be able to share it," Emily Ehling, WKNC's general manager, said. "None of the bands have ever played DBB before, although some have worked with us in the past. I'm thrilled to share some of the best music our state has to offer."
Since Double Barrel Benefit's humble beginnings in 2004, the annual two-night concert event has presented numerous incredible regional acts, including The Mountain Goats, Future Islands and Megafaun.  In addition to promoting great emerging musicians, the event has since become essential to WKNC-FM's success in the Triangle and beyond.
Tickets are on sale now at http://wknc.org/dbb14. Prices are $12 in advance and $14 the day of the show. Two-night passes are available for $20. All proceeds benefit WKNC. The event is all ages. Doors for each show open at 8 p.m. with music at 8:30 p.m.