Gilbert takes over as CBI treasurer
Submitted by

Jamie Lynn Gilbert

on Thu, 12/01/2016 - 9:00am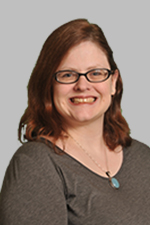 Student Media Associate Director Jamie Lynn Gilbert begins a three year term as College Broadcasters, Inc.'s treasurer.
"College Broadcasters, Inc. is an amazing resource for student-run electronic media outlets across the country and I am honored to take on the role of treasurer for the organization," Gilbert, who advises student radio station WKNC-FM at North Carolina State University, said. Gilbert previously held the CBI secretary role from 2008-2014 and 2015-2016. She was elected to this new role in April, but officially took over Dec. 1, 2016.
CBI is a member-driven organization serving students and advisers of college and high school electronic media outlets. The organization hosts the annual National Student Electronic Media Convention, a student production awards contest, and advocates on behalf of student electronic media outlets.